Ultimate Gourmet Dips and Cooking Spices


Delightful, Delectable, Delicious . . . .

is the best way to describe Ultimate Gourmet's easy to use Gourmet Dip Mixes or Cooking Seasonings. All our gourmet mixes have been created from high quality natural ingredients with no preservatives or MSG added.

Each ingredient in each package has been individually hand measured for consistent quality.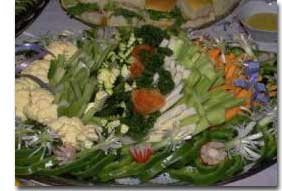 One package will make 6 cups of dip...a little goes a long way!
Directions:
2 tbsp. (30ml) Ultimate Gourmet Dip Mix

1 cup (250ml) Mayonnaise

1 cup (250ml) Sour Cream or Yogurt

1 tsp. (5ml) Lemon Juice
Blend well and refrigerate at least two hours or overnight for ultimate flavor. This allows for the re-hydration of the natural herbs and spices. If desired, low fat mayonnaise and/or only sour cream may be used. Use the dip with vegetables, potato or tortilla chips, toasted pita bread, crackers, etc. Should you have any dip left over, mix with a little milk and use as a salad dressing. Delicious!

See "Recipe Ideas" for uses other than a great dip mix. Some ideas are Cheese Balls, Bread Machine Mixes, Salad Dressings, Soups, Stews, Herbed Butters, Dry Rubs, Pasta Sauces, Meat Dishes, Rice, Potatoes, and Vegetables, Etc. All of our Gourmet Dip Mixes can be used in many ways. Let your imagination be your guide to great adventures in cooking! Our Dip Mix/Cooking Spices make any meal sensational.
Delicious Food Ideas - Made Simply Delicious!
For complete product information and ingredients click on the individual products below: